https://yournaturaldog.com/.../ynd-podcast-episode-19...

At this time we are booked out several months in advance, so are not accepting new clients on a waiting list. Please check back after the first of the year for appointment availability.
Our Retail section is open for business
and fully stocked—come in and browse!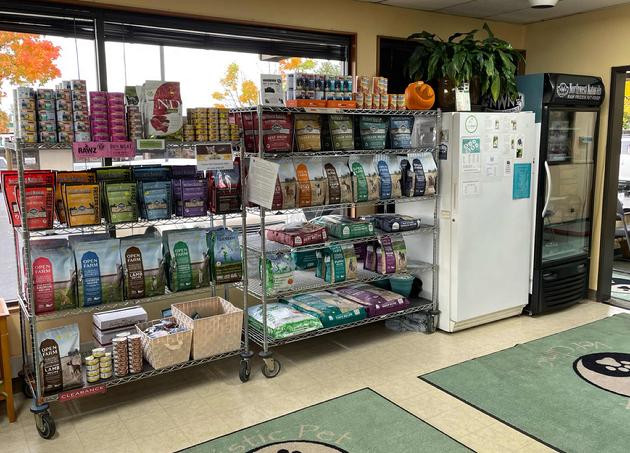 NW Naturals and Open Farm cat and dog food
Retail Area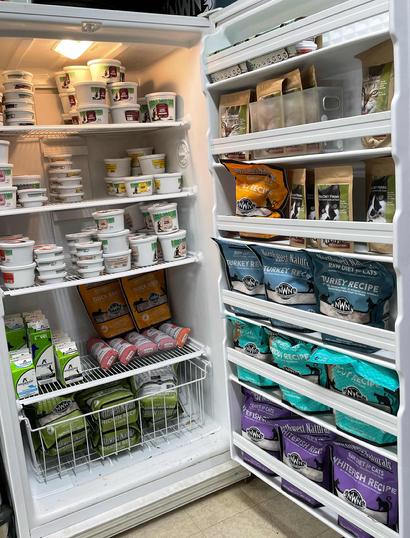 Lotus and NW Naturals cat food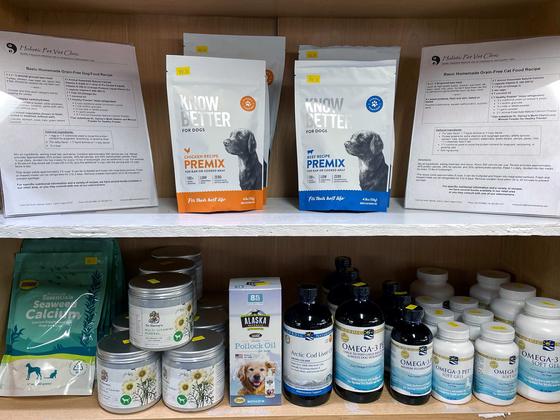 Ingredients for making your own dog and cat food
| | |
| --- | --- |
| Buy 12, get 1 free with both NW Naturals and Lotus Cat Food! We also offer 10% off if you order a case. | Buy 12 of the same size and get 10% off and 1 free! |
Welcome!

At Holistic Pet Vet Clinic LLC, i

t is our goal to help your pet lead a longer, healthier,

happier

, and more comfortable life by providing not only curative advice, but by designing a comprehensive wellness plan to address your pet's specific needs. In order to do so, we utilize many time-honored treatment modalities as well as some of the most leading-edge techniques available:

Homeopathy

Acupuncture

Therapeutic Laser Therapy

Chiropractic and Osteopathic Manipulation

Chinese and Western Herbal Therapy

Nutritional, Nutraceutical, and Glandular Therapy

Flower Essences and Aromatherapy

Holistic Cancer Treatment

Preventive Dental Cleaning Assessments (PDCAs)

Natural Flea Control

Spay, Neuter, and Other Surgical Services



Holistic medicine recognizes and works with the body's innate ability to heal itself. Many factors, including diet, genetics, emotional stress, and environmental and chemical toxins, influence the physical and emotional well-being of your pet. When any one, or all, of these things fall out of balance, the result is acute or chronic illness.
Because we use an integrative approach in caring for your animal, we take all of these factors into consideration when treating your pet. This means we will also incorporate conventional veterinary medical techniques when determined appropriate on a patient-by-patient basis. Our purpose is to provide the best care for your special pet by tailoring a treatment and wellness plan for their specific physical and emotional requirements. We will always utilize the most appropriate and beneficial therapy modalities to suit their special needs!

Do you have a new kitten or puppy?
Start them out the right way with the holistic approach to health!

We offer kitten and puppy wellness-package specials for your young furry friends.T
he following packages will save you 20% over services if they were bought separately:
Initial physical exam and consultation

Fecal exam

Panleukopenia vaccine

Panleukopenia titer

Leukemia vaccine**

**

At additional cost, but discounted
at the same 20% rate





For Puppies:


Initial physical exam and consultation


Fecal exam

Parvovirus vaccine

Parvo/Distemper vaccine

Combined Parvovirus and Distemper vaccine titer

Microchip**

**

At additional cost, but discounted

at the same 20% rate



Unexpected vet bill? We are very excited to provide our clients with an additional way to pay for services over time. It's easy and fast! Go to https://scratchpay.com for more information or to apply.


Applying for Scratchpay will not affect your credit score!



| | |
| --- | --- |
| Holistic Pet Vet Clinic LLC | Waiting Area |
Monday: 10:00 am–7:00 pm
Tuesday: 9:00 am–6:00 pm

Wednesday: 9:00 am–6:00 pm

Thursday: 9:00 am–6:00 pm
Friday: 9:00 am–6:00 pm

Closed Saturday and Sunday
We gladly accept Visa, Mastercard, Discover, American Express
Scratchpay, CareCredit, personal checks and cash.